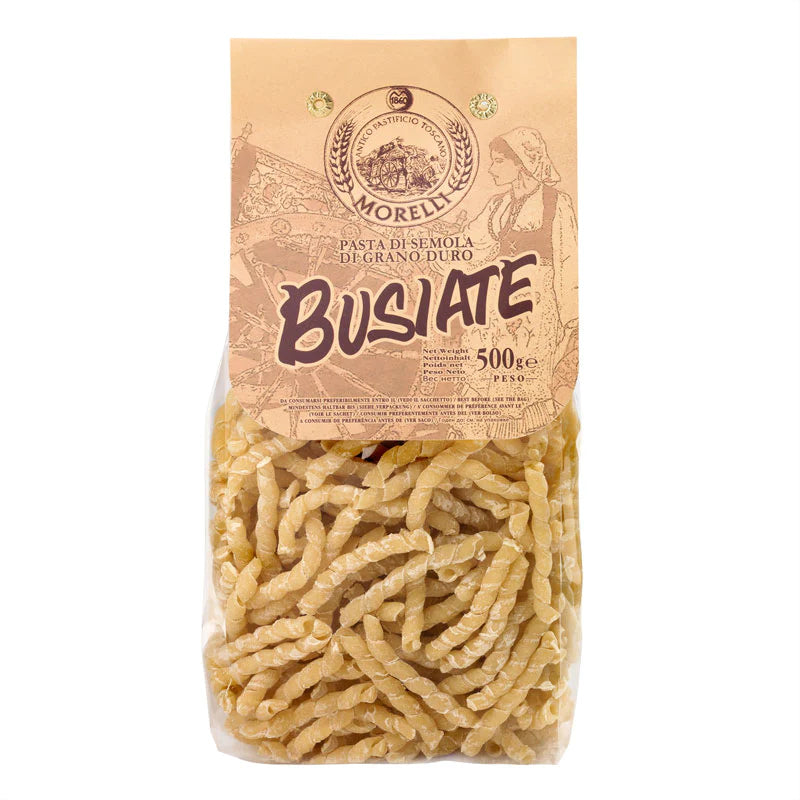 For the month of March Morelli products and Gentile Pasta are 20% off.

About these artisan pasta makers:

Morelli- The ancient Morelli Pasta Factory was founded in 1860, and is a family-run enterprise, the fifth generation of the Morelli family, siblings Lucia, Antonio and Marco, continue to run the company today preserving its traditions. Throught years of using the wheat germ ingredient the ancient Morelli Pasta Factory has succeeded in obtaining a pasta with a unique and delicious taste, it selects the best semolina, which is processed according to craft technique. The pasta be found in prestigious shops both in Italy and abroad.

Gentile Pasta Company:

Founded in 1876, the Gentile pasta factory is one of the historic artisan factories that made Gragnano, the "City of Pasta," famous throughout the world. Even today, the Zampino family preserves the traditional methods of craftsmanship using fine Italian semolina enhanced by the ancient, unique drying method.